Machine Learning and the Law, Segovia, Spain, 2023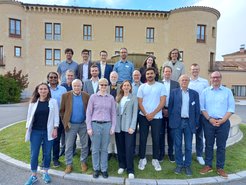 Hardly ever had the topic of the symposium been that timely. Since ChatGPT has gone public, the societal implications of machine learning, and of generative AI in particular, have exploded; so has the potential for applications in legal practice and in legal academia. Researchers from either side, law and computer science, have done a deep dive into the potential, the limitations, the risks, and the future of large datasets, organized with the latest (and more traditional) tools of computational social science.
Contributions by Asia Biega, Meeyoung Cha, Jon Choi, Krishna Gummadi, Michael Livermore, Erik Talley and Kevin Tobia.
Download photo