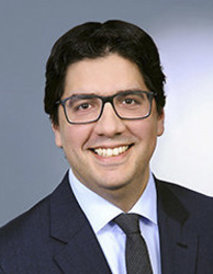 Prof. Dr. iur. Emanuel Towfigh
Research Affiliate
Curriculum Vitae
Prof. Dr. Emanuel V. Towfigh holds the chair in Public Law, Empirical Legal Research and Law & Economics at EBS Law School and is Professor for Law & Economics at the Department for Management & Economics at EBS Business School. Since 1 March 2018, he is also the Dean of EBS Law School.
Towfigh studied Law and Economics in Münster and in Nanjing. After his graduation, he obtained a doctoral degree (Dr. iur.) in 2005 at the University of Münster, with a thesis on the "The legal constitution of religious communities – A study by the example of the Bahais". Following his legal clerkship from 2005 to 2007, he was admitted to the bar. In 2007 he became a Senior Research Fellow at the Max Planck Institute for Research on Collective Goods in Bonn. While working for Max Planck, he did research and taught at two American top-10 Law Schools: 2011/12 he spent a year as Global Fellow and Hauser Research Scholar at New York University, and in 2012/13 he served as a Visiting Professor of Law at the University of Virginia.
In 2014, Towfigh completed his formal qualification as a professor in law (Habilitation) at the University of Münster with the book "The Paradox of the Parties. A Contribution to Defining the Relationship Between Democracy and Political Parties"; he was awarded the venia legendi in Public Law and Legal Theory. In 2014/15 he served as a Visiting Professor at the universities of Göttingen and Muenster, as well as at Humboldt University Berlin.