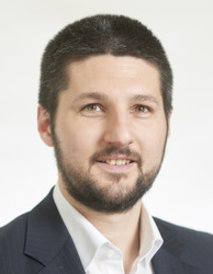 Senior Research Fellow
Research focuses
Downsizing, Causal effects of HR practices (e.g. team incentives)
Curriculum vitae
Since October 2018 Professor for Strategy at the University of Cologne, Germany.
Since 2014 Junior-Professor (Assistant Professor) for Personnel Economics, University Cologne, Germany.
2008 - 2014 Dissertation (summa cum laude), Department of Management and Microeconomics, Goethe-University Frankfurt, Germany. Thesis title: "Empirical Studies in Personnel and Media Economics".
2011 - 2012 Research stay: KU Leuven, department: VIVES, Prof. Jozef Konings.
2008 Intern Siemens Ltd, Corporate Controlling, Beijing (China).
2007 Intern Siemens Plc, Corporate Finance & Controls, Frimley (UK).
2004 - 2008 Studies in Business Administration, Diploma (equivalent to Master), Goethe-University Frankfurt, Germany.
2005 Intern Siemens AG, Logistics and Assembly Systems, Offenbach (Germany).
Selected publications
"Team Incentives and Performance: Evidence from a Retail Chain" (with G. Friebel, M. Krüger, N. Zubanov), American Economic Review 107(8), 2017: 2168-2203
"Signaling Cooperation" (with H. Schumacher), European Economic Review 98, 2017: 199-216
"The Hidden Costs of Downsizing" (with F. Drzensky), Economic Journal 126, 2016: 2324-2341
"How Gender Differences in Competitiveness May Cause a Gender-Wage Gap" (with H. Normann, H. Rau), European Economic Review 90, 2016: 336-349
"Media Slant against Foreign Owners: Downsizing" (with G. Friebel), Journal of Public Economics 120, 2014: 97-106