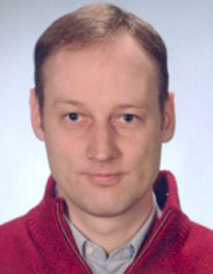 Member of the institute: May 2007 - September 2011.
Main Focus
My research interests are in the areas of industrial organization and regulatory economics, contract theory and incentives, and economic growth and development. Current research analyzes the microeconomics of innovation, information acquisition and aggregation in imperfectly competitive markets, and incentive regulation of network industries.
Curriculum Vitae
Since June 2013 I am an Associate Professor at the Department of Economics and Business Economics, Aarhus University. Previously, I held academic positions at the University of Surrey, University of Cologne, Max Planck Institute for Research on Collective Goods (Bonn), European University Institute (Florence), and Social Science Research Center Berlin (WZB). I have been teaching at the universities of Surrey, Cologne, Bonn, Bologna, and Humboldt University Berlin. You can find short bios on me at Aarhus University and MPI too.